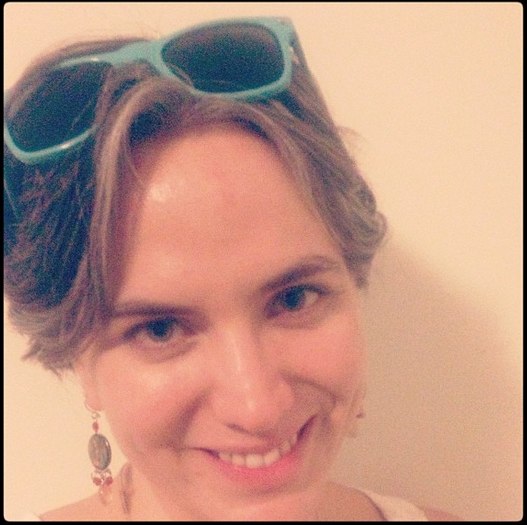 When people ask me what I do for a living, I reply simply: I work at at tech company.
It's funny to say because if you would have asked me before last year, I would have told you the last thing I would be doing was working in technology. But now that I'm doing it, I find that, as a woman and a Latina, the so-called "barriers" to entering the field were largely myth and all untrue.
There were 3 main reasons why I thought I wasn't smart enough to ever work in technology and initially pursued a career in journalism. But, since I've been working in tech for over a year, not only do I lament ever having believed I couldn't do it, but I wish I could go back in time and tell my younger self where I went wrong.
1.) I wasn't naturally good at it.
I took calculus and advanced science in high school, but I had to work so hard at it, that I assumed it wasn't for me. I would look at how easy the answers came to my classmates and think that, since it was easy for them, I had better not pursue it and stick to what I was "good" at.
Turns out this is poppycock.
Although things may not have come as easy for me as others, I eventually figured it out. And one of the most important lessons I've learned about the tech sector is that all types of skills are necessary in this business. I do a lot of number crunching, and have to wrap my mind around new tech, but oftentimes I'm able to write the materials, memos and instructions needed to make the business run faster and better than my colleagues.
2.) No one in my family worked in tech.
Most of my family worked as teachers, so, while journalism was an iffy choice for me, it was somewhat related to reading and writing. No one worked in the tech sector, and so it never occurred to me that someone like me could do that kind of work — I didn't even know really what working in "tech" meant.
Now that I work in technology, I realize that there are all types of jobs that people can do in technology, whether they are "good" at math or not. Plus, once it's a practical matter of getting the job done, tech doesn't seem as intimidating. It's just boring work, and anyone who's willing to learn and apply themselves can do it.
3.) I didn't have the training.
I didn't study anything tech-related. I studied communication and Spanish. Then again, neither Facebook, MySpace, Skype, YouTube, mobile or iPhones existed in their current incarnations when I was in college — how the heck was I supposed to have "training" in things that didn't exist yet?
What I've learned about technology is, that you need to be smart enough to learn new things and adaptable enough to learn them quickly — that's what makes someone a good tech worker. So you can come from any industry — my co-workers were writers, realtors, and office managers — as long as you are willing to morph into whatever it is the technology needs you to be. And, quite frankly, it's not as hard as it might seem.
There are plenty of other reasons that I didn't think I was smart enough to work in tech, except that I no longer think that. I have found, instead, that tech is a great sector for Latinos of any background to consider and hope that, sooner rather than later, I won't be so concerned about being the only woman or the only Latino in the room when I'm talking shop.