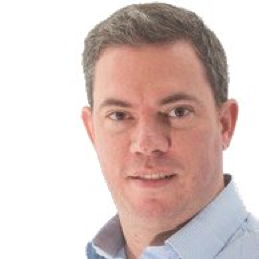 We recently had the chance to chat with Fernando Honig about the work he's been doing in the devops and cloud space, particularly with AWS. This growing field is the next big thing in tech and he's been working to help bring more Latinos into the fold. To follow Fernando on Twitter, click here.
Más Wired: What is your Background?
Fernando Honig: I'm from Argentina, have a degree in Computer Science and have more than 15 years working in the IT industry.
MW: How did you get into tech?
FH: I've been working in IT since I had 16, back in the 2000 in Argentina. I've started as an ISP support guy, installing modems in home computers and configuring Windows TCP/IP properties.
After moving to Cordoba, the second largest city in Argentina, stepped up the job ladder. Started as a MySQL Database Admin working for HP (former EDS), then Unix Admin for an IBM contractor, and Operations Engineer for Intel.
Moved to London in 2014 as I wanted to pursue new challenges — working in a non-Spanish speaking country definitely is — and Rackspace hired me to build the Automation and DevOps team here in Europe. I've moved and gained more skills in public speaking, team leadership and software delivery life cycle. Currently I work as a Cloud Evangelist for Contino, a devops consultancy based in London.
MW: Tell me a bit about what do you do currently?
FH: My day-to-day job involves creating content to enable enterprises in a smooth but fast move into devops methodologies. Concepts like continuous integration, continuous delivery, IaaS, PaaS, etc., are not that common as we think about big enterprises.
As we are AWS Advanced Partners in Contino, I am very aware of all the AWS products and services. I've got all 5 AWS Certifications available at the moment and that helps me to advise customers more wisely.
MW: What was your career trajectory like? What advice would give folks who are interested in doing what you do?
FH: I have to say I've been lucky enough to have a very successful career so far. My parents gave me the opportunity to develop my English skills and pursue a formal education career. I am very aware this is not something usual and sometimes you end up working in IT just because you love it. My piece of advice to someone who is passionate about IT is: do it. It's hard to compare, but IT engineers are going to change the way we live in the following generations, if you want to be part of it, just join the industry by learning how to code, how cloud computing works, how machines can learn from humans and help us taking decisions in microseconds.
MW: What advice would you give to Latinos interested in tech? Is this a good career path for them?
FH: In the last year or so, I've been working really hard to what I call, "give something back to the community." And I decided that the Hispanic community is falling behind in regards to new technologies. I feel we are about 4 years behind, so in order to contribute with this, I've created and I am leading an AWS in Spanish LinkedIn Group, to give opportunities to people [for whom] English is not their first language to interact with the cloud. Also, as part of this, we have a YouTube channel where we aim to have few broadcasts every month and make the Hispanic community a solid and united one.
If someone is interested in joining me and start helping and leading your own group, just contact me, I can definitely help you and you can help me. I put myself a personal challenge that involves the entire Hispanic community, get 100 people certified in less than 240 days. Currently, 10% of that is done, but we need more in order to achieve it. Based on recent surveys, more than 1 million certified people are required to handle all the IT work in the cloud space at the moment, and companies are finding difficult to find the right talents. This is a great opportunity to stand out of the crowd and make a big difference in your job career.