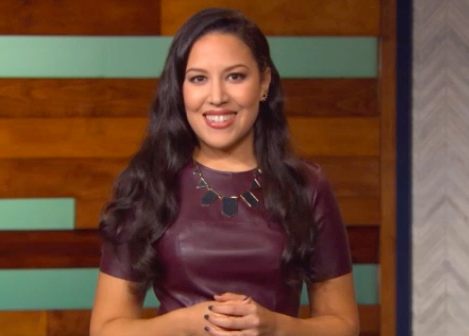 We had the great opportunity to meet Tiffany Vazquez from Giphy at the South by Southwest conference in Austin, Texas this year. She spoke briefly about her work at Giphy, so we wanted to follow up with her to learn more.
MW: Tell us about your journey into tech and how you came to Giphy. Where are you from, where did you go to school, how did you start in tech, etc?
TV: I was born in the Bronx and raised in Queens. I got my undergrad degree in Communications from St. John's University, and my next two grad degrees came from St. John's again (in International Communications) and NYU (in Cinema Studies). I was interning at the Film Society of Lincoln Center when I heard about a position at Giphy. I had no prior tech experience, but the job didn't require any. It has now been 1 and a half years since I began working there.
MW: Why do you feel that Latinos in tech is important? What are some advantages for Latinos in these fields, what can they bring to these fields that others cannot? And what are the benefits to them?
TV: Having Latinos in Tech is important because having every ethnicity and race everywhere is important. I think a lot of young Latinos don't think of tech jobs as an option for them simply because they haven't spoken to other Latinos working in tech. This is the primary reason why representation matters in every single aspect of life. No one should feel like they have limited opportunities because of their ethnicity.
MW: What are your future goals — with Giphy, or apart from it in the next year, 5 years, further into the future?
TV:  As far as my future goals are concerned, I would love to stay with Giphy as we continue to explore uncharted territory in terms of world domination via GIFs. It's an exciting time for the company and I can't wait to see what's in store for us in the coming years. Between our website, all of the ways you can search for our GIFs (like on Twitter and Facebook), and our apps (Giphy search app and Giphy CAM), we have been very busy!
MW: What would you say to Latinos who are thinking about working in tech? Are there jobs other than coding?
TV: I would encourage anyone of color to explore all the possibilities that working in tech has to offer. There are certainly jobs other than coding. I am an editor on Giphy, so I don't code. I help curate our GIF collections, especially our massive library of film GIFs. Working at a start-up will often grow you in unexpected ways. I would do my research as to what a company is about, and if it aligns with your personal goals, working in tech can be a fantastic opportunity.
Follow Tiffany on Twitter to learn more about her: @filmiliarface