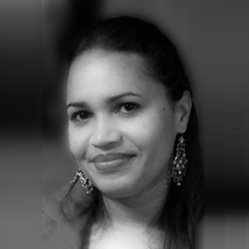 At South by Southwest this year we had the opportunity to meet and chat with Martha Tejada, Digital Community Manager at the Institute of Electrical and Electronics Engineers (IEEE). As part of IEEE Tejada told us she's been excited to work in a organization that advances technology on a global scale.
Más Wired: Tell me about your journey into STEM/tech and how you came to IEEE.
Martha Tejada: Because I always had a passion for technology, I decided to pursue a bachelor's degree in that area. Upon graduating, I accepted a position with Time Inc., which was then the largest publisher in the world. I was tasked with managing the international department website and overseeing tech—from selecting software, to implementing technology that streamlined workflows, to determining how best to securely send large files overseas. In effect, I became a tech liaison so to speak, which I equated with being almost a type of tech translator for the company.
Before long, I discovered IEEE, and was very much impressed by their tagline "Advancing Technology for the Benefit of Humanity." I knew right away that I wanted to be a part of that. I started as a web specialist for the IEEE Standards Association (IEEE-SA), the Institute's association for technical standards development, and shortly thereafter I was chosen to manage their digital presence.
MW: What is IEEE?
MT: IEEE [is] the world's largest technical professional organization advancing technology for the benefit of humanity. It is a global organization, with more than 421,000 members around the world.
MW: Why do you feel that Latinos in STEM is important? What are some advantages for Latinos in these fields, what can they bring to these fields that others cannot? And what are the benefits to them?
MT: We should naturally foster greater Latino understanding of STEM through education, and also illuminate how they can work towards building a long and rewarding career. This is a model that works across all cultures, and Latinos can leverage STEM to work on technological advancements that can improve situations specific to our daily lives, and then share experiences and best practices more broadly to bring benefit on a global scale
MW: What are your future goals — with IEEE, or apart from it in the next year, 5 years, further into the future?
MT: The excitement I experienced when I first joined IEEE hasn't waned and, more than ever, IEEE is ideally positioned to inform the next generation on STEM. For me, it is extremely rewarding to be part of team that provides a far-reaching digital experience aimed at advancing STEM and educating young professionals on how they can make a real difference through engagement with IEEE. In light of that, and moving forward, I look to be innovative and collaborative in approaching how we can improve digital communication to promote STEM, with the goal of further increasing IEEE participation with tomorrow's technology leaders.
MW: What would you say to Latinos who are thinking about working in STEM/tech?
MT: Technology is already a big part of our lives and it will become even more so. By embracing technology and applying yourself fully to a STEM education, you can open the door to innumerable opportunities to make a difference in the world. Take some time to explore your specific areas of interest, and know there are many who also share your aspirations to take technology and make it better and more applicable for all.