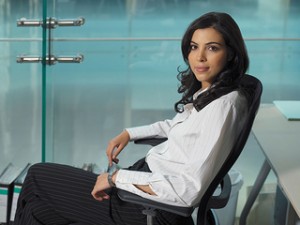 Latinas appear to be underrepresented as entrepreneurs, according to a post on Women2, even though they are creating businesses at a rate six times the national average. One reason may be the types of  businesses these women are creating.
…it would seem that we are somewhat "invisible" entrepreneurs… and terribly underrepresented in the media and in scholarly research. What's very interesting is that, Federal Reserve data shows that there is a huge surge (almost 60%) in the Hispanic entrepreneurial sector, and even though entrepreneurial ventures by Hispanic women are lagging slightly behind Hispanic men, they are ahead of non-Hispanic women. It is clear from these statistics that Hispanic business is on the rise.

One of the reasons that we may be "invisible" is that Latina entrepreneurs are concentrated in the micro-entrepreneur sector and most of those businesses have lower earnings. Although the bulk of Latina entrepreneurs are concentrated in this sector, according to the study "Latina Entrepreneurship" by Magnus Lofstrom and Timothy Bates, "Latinas possessing the same levels of traits regarding education, immigrant status, and the like actually earn more than their white-women counterparts pursuing entrepreneurship".
[Image by Victor1558]