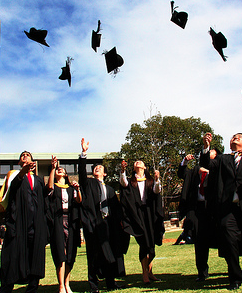 The Coalition of The Silence, an advocacy group, filed a complaint with the U.S. Department of Education that black, Latino and disabled students are being shut out of Fairfax County's prestigious Thomas Jefferson High School for Science and Technology in Virginia. According to The Washington Post:
The complaint alleges that black and Latino students, as well as students with disabilities, are being shut out of Thomas Jefferson, or TJ, long before they apply in eighth grade because of Fairfax County Public Schools' systematic failure to identify them for gifted-education programs that begin in elementary school…

Together, black and Latino students account for about 4 percent of the 480 students admitted to next year's freshman class at TJ. The two groups make up 32 percent of the county's student population.

Students with disabilities are likely similarly underrepresented, the complaint alleges, although there is not enough publicly reported data about their numbers at TJ to know for sure, the complaint says.
Meanwhile, federal authorities have another complaint filed nearly a decade ago that alleges the admissions process disadvantages white students in favor of black, Latino and Asian students. And a parent group is pushing to change the admissions process to favor science and math test scores over essays and recommendations, which they argue may actually help increase diversity at the school.
Considering the Coalition of The Silence's complaint alleges a systemic failure to identify and nurture gifted black and Latino students in younger grades, combating the lack of diversity in admissions to Thomas Jefferson likely requires a much wider view than simply tweaking the application process.
[Image Via robb3d]