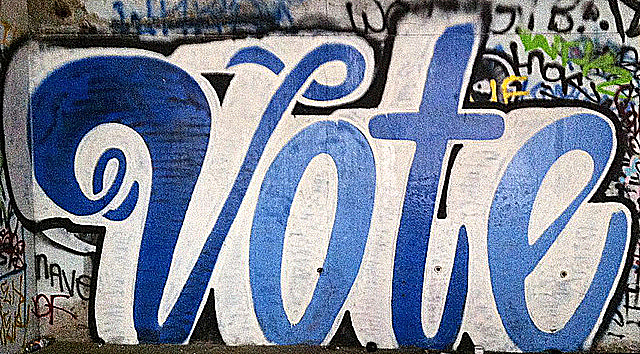 California launched online voter register this year and the results have been pretty impressive: 1 million visitors to the site. Online registrants tended to be younger, which is interesting in a state where 38% of the population is Latino, and during an era where 1 in 3 Latino voters are under 30.
According to the California Secretary of State the site drew about 1 million users, and of the 680,000 new voters, more than half came from the online registration process. Most of the online registrants were young, according to Capitol Weekly:
 The online registrants also trended toward younger voters. Of the 50,899 early online registrations, some 14,400 were under the age of 26, nearly seven times as many who were over the age of 65.
California is on track to smash voter registration records as a result of the online system, which allows voters with DMV records to sign forms electronically. For more stats from California's voter registration this year check out the Secretary of State's website.
[Image Via Kodak Views]