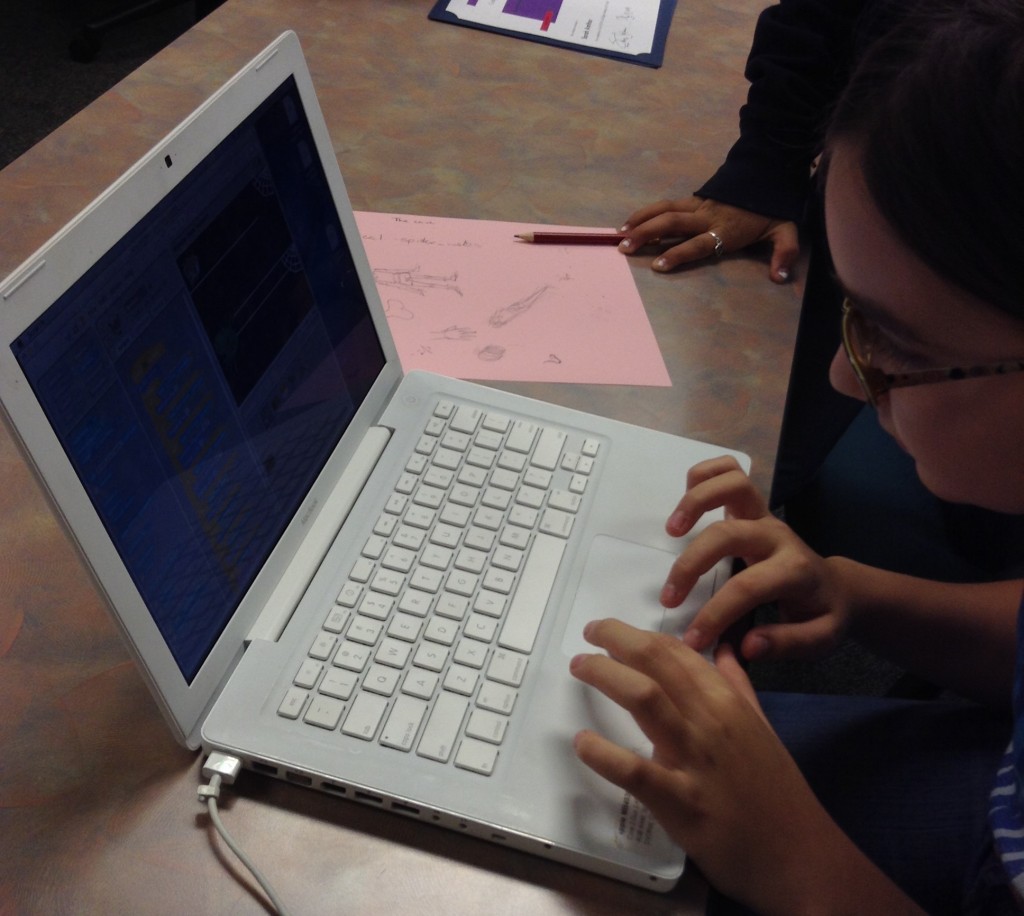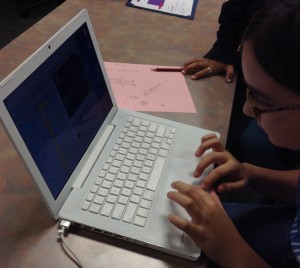 Girls Inc. of San Antonio is a non-profit with the aim to: "Inspire all girls to be strong, smart, and bold." We spoke with Amber Marcil, Special Events & Communication Coordinator for the group about an upcoming series of Made With Code parties for San Antonio girls.
Why code? Marcil told Más Wired that with coding girls can do anything. "She might go on to be a programmer, doctor, anthropologist, designer, president, pastry chef or anything in between," Marcil said. "Beyond careers, computing skills build foundational problem solving, creativity and communication skills which can help a girl succeed in whatever she chooses to do."
Girls Inc. of San Antonio offers programs for girls aged six through 18, visit their website for more information here.
Más Wired: What does Girls Inc. do?
GI: Girls Inc. [hopes to inspire] all girls to be strong, smart, and bold. Girls Inc. gives girls the right tools and support to succeed, including trained professionals who mentor and guide them in a safe, girls-only environment, research-based programming, and peers who share their drive and aspirations. At Girls Inc., girls learn to set and achieve goals, boldly confront challenges, resist peer pressure, see college as attainable, and explore nontraditional fields such as STEM. Girls Inc. also works with policymakers to advocate on key legislation and initiatives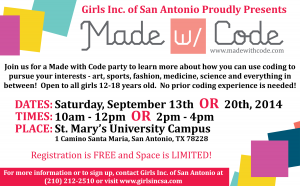 MW: Why does Made With Code fit into that?
GI: We believe that girls have the right to be themselves, to resist gender stereotypes, to prepare for interesting work and economic independence. Unfortunately, too many girls still get the message that math and science aren't for them and these negative stereotypes have a profound impact on their own attitudes about STEM.
Girls are great users of technology but not equally represented in the creation of technologies. Google's Made with Code Initiative aims to inspire millions of girls to learn to code and to help them see coding as a means to pursue their dream careers.
MW: How can code empower young Latinas in SA?
GI: At Girls Inc. of San Antonio, more than 70% of the girls we serve identify as Latina. According to recent reports, Latinas are underrepresented in the STEM workforce. Women in total make up 24% of the STEM workforce; out of that only 3% are Latina (US Department of Commerce, 2011).
We believe that girls deserve a supportive and experiential environment where they feel invited and encouraged to join the fun of discovering the world around them and where they can prove to themselves that they do like and can be good at science, technology, engineering, and mathematics (STEM); it's essential to girls persisting in STEM education and preparing for lucrative STEM careers that most of them would otherwise never consider.