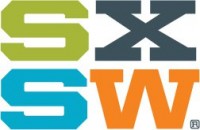 The SXSW Panel Picker goes live June 25 until July 20, so if you want to submit a panel to the Music, Film or Interactive festivals, get going. Here's what the SXSW page had to say about it:
…if you have a great idea for an innovative, forward-thinking panel or a solo session at SXSW 2013, then we want to hear this idea via the PanelPicker online interface.
Here's a tip:
Also, remember that submitting your programming idea to all three events (SXSW Interactive, SXSW Film and SXSW Music) improves your chances of being selected to speak!
If you have tips on putting these panels together, tweet us at @MasWired and we'll share them with everyone else.