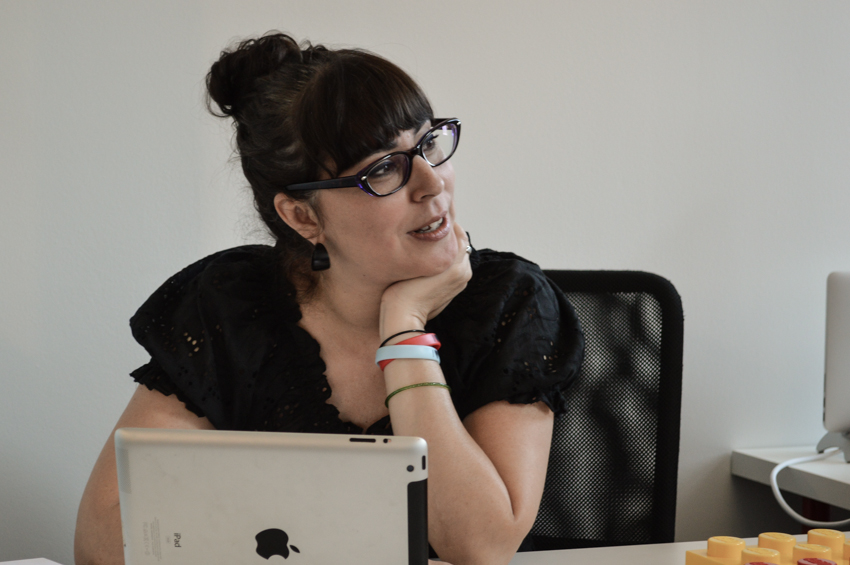 We were so lucky to meet Jeanette Fernandez at our most recent Latino entrepreneur meet and greet, she's the super cool Content Director of San Antonio-based Heavy Heavy, a creative studio that does some neat work there. We interviewed Fernandez about her work, and why she decided to become an entrepreneur, along with Digital Director Erik Ford and Creative Director Steven Darby. She said they love working with startups in particular, since they have both creative and technical skills.
MW: What does your company do?
HH: Heavy Heavy is a creative studio that specializes in web design, web development, identity, and content. We help startups and established companies create their online identity, from words to web. The studio has done quite a bit of startup work recently, which we love. We had the awesome opportunity to work with codeup.com, written.com, and ecamm.com, along with Techstars and several of the companies in various Techstars programs worldwide.
MW: Why did you decide to become an entrepreneur?
HH: Really, we wanted to work for ourselves. We're a diverse, minority-owned studio that understands the commitment and risk it takes to become an entrepreneur, and what startups can do for the community. We're able to hire freelancers and subs, which helps grow our field, thus being able to help others grow their new businesses. It's all connected. We're just a cog in this beautiful machine.
MW: Why San Antonio?
HH: I think the question is: Why not San Antonio?
I was born and raised in San Antonio, and Darby grew up here, as well.  For several years, it seems like San Antonio has been living in Austin's shadow, in terms of technology and design. Don't get me wrong, we love Austin, but, the city of San Antonio is finally coming into its own and realizing its amazing potential. Mayor Castro, along with local organizations, have played a huge role in the advancement of San Antonio and positioning it as a city that's worthy of being loved for more than the riverwalk. Check out Forbes.com's recent  "Why The Southwest Is The New Capital Of Influence,"
MW: What are the 3 things you've learned/what are 3 pieces of advice you have for other would-be entrepreneurs?
HH: 1. Get the right people on your team. It's important for team members' skills to complement each other, but more than just skill sets, it's important for everyone to have mutual respect and trust.
2. You are your own boss, and this can be an adjustment for some. If you're venturing out solo, you are the only person to keep yourself in line, on track, and moving forward.
3. Watch every cent. Don't spend what you don't have and don't bet what you can't lose. 
Courtesy Image