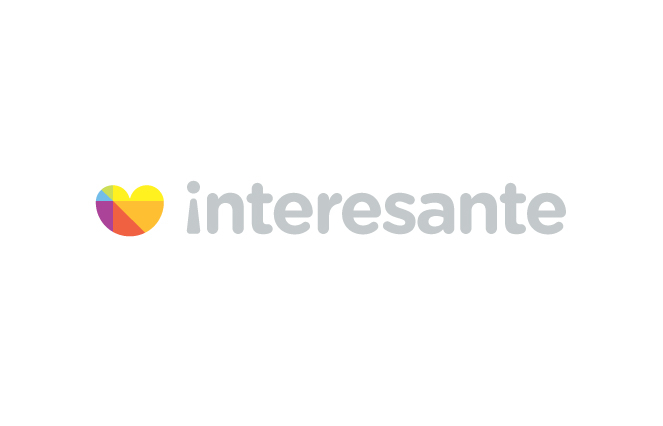 Imagine arriving at your hotel in Cancún, México, logging on to their Wi-Fi and immediately having the hotel's landing page pop up with personalized recommendations on restaurants you should visit, stores you need to stop by and the hotel spa you should book immediately. All tailored to meet your needs, in a visually stimulating interface.
That is the concept behind Interesante, a Latino-owned startup that focuses on helping people discover interesting things, especially when they travel within the U.S. and Mexico. Interesante launched in 2012 and was part of the first cohort of the Manos Accelerator and since then, it has been recognized by The Next Web as one of the Top 12 Latin America Startups to Lookout for in 2014 and recently won the first "Latino Startup of the Year" Award at Hispanicize 2014.
We recently had the opportunity to chat with Antonio Altamirano, the CEO and co-founder of Interesante, to learn more about the company, his perspective on entrepreneurship and future opportunities for this growing startup.
MW: What does Interesante do?
AA: Interesante helps you discover the most interesting things in the world – lo más interesante del mundo. Hotels are working with us so they can have Interesante on their landing page at the hotel with curated content for their guests. With our algorithms, we take your interests and we serve you relevant information that is relevant geographically. You get a set of visuals that you are likely to click. Through this curated content, we have been able to reduce the bounce rate at hotel landing pages by 20 percent.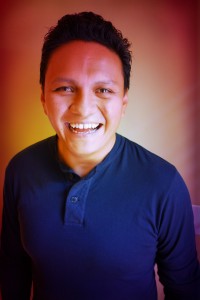 MW: Tell us a little bit about yourself.
AA: I came to Silicon Valley about 14 years ago from Ecuador. I came here because of my wife, who was coming to do her Stanford graduate studies. I worked at Sun Microsystems for about four years in technology marketing, then at a startup  where I managed top clients such as Yahoo.com and companies in aerospace, motor sports. Then, I went to Accenture for about three years and started the social media team there, where we started with two people and practically no budget. Within one year, we were able to be the top marketing campaign across the company and across 152 marketing programs. We increased the team from two to 17 people across the world. Together we started the social media program at Accenture, leading @accenture to be the top consulting company in social media.
Then from there we started Tangelo, a software development company and incubator. One of the cool things we do with Tangelo is the Tangelo Startup House, where three times a year we rent a house in Silicon Valley or Buenos Aires and we put two ideas into the house and launch the prototype after two weeks.
MW: When, where and why did you start Interesante?
AA: Interesante was an incubation of Tangelo. We started by simply trying to help people find famous quotes and tailoring them to people's needs. Then people started getting into the system. Our users were growing. We know that we couldn't just run the discovery website anymore. So we thought, what direction should we take? Users wanted more content, pictures, audio, text and links. We decided to find a domain that made sense and to simplify the brand, with a word that made sense in English and could easily be translated into Spanish.
So we founded Interesante.com and launched within three months. We got 1,500 users in the first two weeks. Within the first year we landed our first client, Grupo Posadas in Mexico. We launched the first website in December 2012 and about four four months we later launched our mobile app. We have four employees dedicated to Interesante full-time located in the U.S., Mexico, Ecuador and Argentina. Currently we have about 500,000 travelers a month across Mexico and the U.S. that use Interesante.
MW: What is the biggest challenge or opportunity you see about being a Latino startup in the US?
AA: There has been an evolution over the past few years. Years ago, I was part of generic startup that was a copy of any photosharing app. And that got a lot of funding without a problem. Once you go into a market like the Latino market and Silicon Valley, you become invisible and no one understands it. It's hard to get people's interest. We were able to get funding from people that actually understood us.
The advantage is that it's a new market and you are one of the first ones, therefore you will have the most knowledge and set the path. But we see that we have been able to change minds. There is a sense in Mexico that things are better if done in the U.S. With Interesante, that thinking is starting to shift by how we can build technology, a beautiful app with functional infrastructure. At the beginning, many journalists thought we were a Pinterest copycat. Now they are not making that comparison anymore. They are realizing that Latinos can actually build large scale, bicultural content for Mexico and the U.S. I think that because we are trailblazers we have a lot of responsibility.
MW: What is your #1 piece of advice for other entrepreneurs?
AA: Regardless if you believe you can do something, you should go ahead and actually do it even if a lot of people tell you it's not possible. I paid attention to people that said I [couldn't] do it, which delayed me for a few years. Then I was like, why can't I do that? I tried and failed a couple of times. But it's better to fail earlier with not as much as stake than if you fail later. If you believe your idea is good, instead of seeking validation, find out on your own if it works or not.
For new entrepreneurs, you have to find your own path. If you try to follow other peoples' path, you will have a rude awakening. For us it was really hard, we started working remotely six years ago when tools were not as great. People were saying you can't do that. Follow your own path. And listen to your own needs because you are the person who is carrying the company and you need to know in order to be successful.
You can follow Antonio on Twitter: @antonio and @interesante.