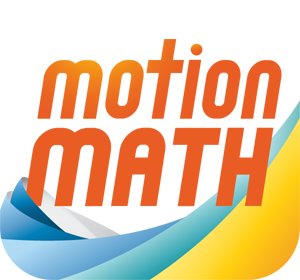 Motion Math is an iPad game that, according to a recent study, helped Latino students in Los Angeles area elementary schools improve their test scores on fractions in just one week. What's more, the game improved students' confidence towards fractions, and towards math in general.
How can you make kids love math with an iPad app?
Motion Math co-founder and El Paso, Texas native Gabriel Adauto, 33, told Más Wired it's because the game allows students to manipulate and work through math concepts at their own pace. The company focused on math games for children because Adauto said math is the best predictor of future academic success. And, having been one of only a few Latinos at the different companies where he's worked, he wanted to help Latino kids be better prepared for working in tech, as well as science, engineering and math.
"The sky's the limit for learning on the intuitive interface of a touchscreen," Adauto said, noting that Motion Math recently hit 1 million downloads. "Once we're satisfied with covering math, we'll move on to other subjects, probably starting with STEM. We've got a long road ahead of us but I couldn't be more excited."
Motion Math helped fund a study to illustrate the game's efficacy recently. University of Southern California professor Michelle Riconscente conducted a study on 122 fifth graders in two LA schools, including a predominantly Latino school. She found that after playing the game for 20 minutes a day over five days, students' fraction test scores improved 15% and their attitudes towards fractions improved 10%.
"We hope to continue making fun and educationally rigorous games," he said. "I hope more kids get to experience learning in this playful context where making mistakes only costs them a few points."
Adauto's foray into technology began when he was young, which he noted plays into his passion for educating kids via technology. He started out fixing his grandmothers' TVs, then as an undergraduate at Stanford he began studying computer science.
For him, the thrill and challenge of solving problems keeps him interested in technology. It may be difficult at times, but he encourages young people interested in pursuing technology to stick with it, because the rewards are well worth the investment.
Motion Math may be growing as an iPad app, but Adauto is already looking forward to the day where the app is available on Android and in different subjects, such as the sciences.
"There's also some time yet before every kid on the planet has access to a tablet," he said. "Our small team is working as hard as we can to serve everyone."