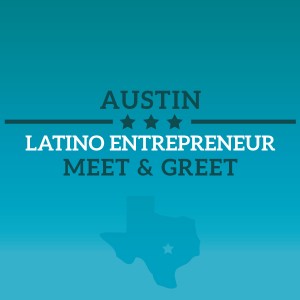 Más Wired is co-sponsoring a Latino entrepreneur meet and greet in Austin, Texas on Thursday, May 29 and we're very excited! We invite you, or anyone you know in the Austin area, to attend.
The idea behind the meet and greet is to begin to build a community of Latino and Latina entrepreneurs — both tech and non-tech — to share opportunities. Essentially, the networking event is aimed at helping Latino and Latina entrepreneurs expand their resource pool.
Co-sponsors of the event include: Capital Factory, Avinde, Texans for Economic Progress, Mando Rayo Collective, Fwd.US, Latino Startup Alliance, Mercury Mambo and Emprende.
We're hoping to see the Austin event be a great success so we can replicate the meet and greet in San Antonio, San Marcos, and other Texas cities. The ultimate aim is to help Latino and Latina entrepreneurs help each other, so we can all be more successful
Please see the event invite here, help us promote the event, send it along to anyone you know who might be interested and for updates you can sign up for the Más Wired newsletter here.