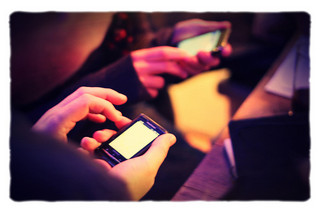 A report from comScore found that Latinos continue to overindex in smartphone adoption compared to other groups. The study also found that Latinos are more likely to convert to customers in response to digital advertising, that movie and music consumption is higher among this group and are more "socially engaged" on the Internet.
Among other things, this report shows why allowing for a fair mobile marketplace is of particular importance to Latinos. The report notes:
Hispanics continue to outpace non-Hispanics with the adoption of smartphones, an increase from 43% in 2010 to 57% in 2012 compared to an increase from 36% in 2010 to 46% in 2012 for non-Hispanics. Hispanics have taken the smartphone adoption a step further by using them to research and make purchases more than non-Hispanic consumers in every category…

Another key finding is that digital advertising plays an increasingly important role in the purchasing decision process for Hispanics. They are more likely to remember brands advertised on portable devices and are motivated to visit brand websites and/or retail stores as a result of digital advertising and social posts…

Hispanics are more likely to look up movie show times, theater locations and purchase movie tickets from mobile devices. They are also more likely to listen to music on their phone and download music.
To read the full report click here.
[Image Via philcampbell]