Manos Accelerator, which works with Latino entrepreneurs, has announced its third class of startups. Five companies were selected from 73 applications. The final class includes one company from Argentina, and the rest are from the U.S. The startups are:
Dream Tuner: Miami, Florida – A platform dedicated to helping independent and unsigned musicians achieve their dreams.
MakeMyQuince: Sacramento, California – The first solution to bring online planning tools and crowd-funding to quinceañeras.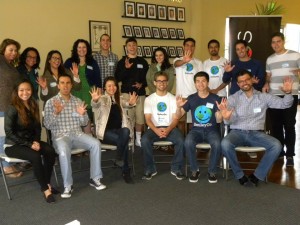 Shovel Apps: Buenos Aires, Argentina – A flexible open source CMS & app maker that lets you create awesome mobile applications for Android and iOS without coding skills.
SmileyGo: Berkeley, California – A social enterprise that connects businesses with non-profits via its technological platform.
LENS: San Francisco, California – Creating synergy between digital and physical realities through bio wearable technology.
To learn more about Manos Accelerator visit their website.