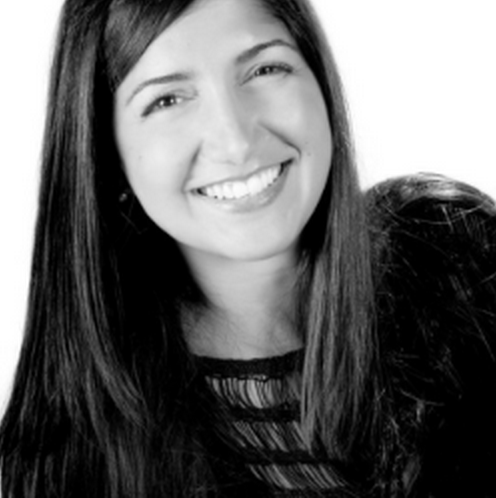 Miami is quickly becoming a hot technology hub for new startups and entrepreneurs. A recent Forbes article discussed Miami's potential for becoming the next Silicon Valley due to the area's high caliber of startups, the city's proximity to Latin America and its diverse population.
One of these hot startups is wind2share, a social referral network focused on connecting companies with industry leaders to generate business opportunities.
The company, based in Miami, has been in the works for the past five years and are self-funded. Since then, wind2share has been on a busy whirlwind of building its network of influencers and clients, in addition to participating in several important industry events.
The company's CEO Alex Riquezes recently participated in Yahoo's Business & Human Rights Program: User First! Miami, a private event hosted by Yahoo where top entrepreneurs came together to share their perspective on the local burgeoning startup scene. Wind2share was also invited to participate in the exclusive eMerge Americas Tech Week Miami 2014 in early May.
We recently had the opportunity to chat with Ada Story, the company's Chief Marketing Officer and a co-founder regarding wind2share's future plans to continue growing and tips for other entrepreneurs.
MW: When did wind2share get started?
AS: We have been working on the project since 2008. We launched a beta version on 2011 in Miami and in 2012, after a successful pilot ($1.7 M in revenue), we launched the new version in which we included everything we learned from the pilot and what our users wanted to see and enjoy while doing business and referrals on wind2share.
MW: What does your company do?
AS: wind2share is a social referral network that connects leading companies worldwide with thousands of entrepreneurs to engage in referral and business opportunities together. Our members can refer potential clients to participating institutions and earn success-based referral compensations. wind2share allows them to monetize their network of connections while helping companies enter their local markets.
MW: What are your plans for 2014?
AS: We just launched a new version of the platform, with enhanced features and new tools to help companies and members interact in a more direct and efficient way, in order to cultivate opportunities and make business happen. We are currently seeking to establish strategic partnerships with other apps and startups with visions and products that could complement wind2share and vice versa. We are also developing additional products and services that complement the platform and our business model in order to become a one-stop solution for business people, companies and entrepreneurs.
MW: What's the biggest challenge or opportunity you see about being a Latino startup in the US?
AS: We are a global-minded team, just like our network. Therefore we understand the value on bringing cultures together to make things happen, since each one of them brings different skills and strengths to the table. That variety and multicultural spirit has allowed us to help hundreds of companies reach the Latin American market, which is of great interest for many American and European corporations. It has also allowed us to expand into the LATAM market having members on each one of its countries.
MW: What is your #1 piece of advice for other entrepreneurs?
AS: This is a hard one. There are many things we could say. First of all, believe. No matter what, you have to believe in what you are doing and be true to yourself and the spirit of your project. Do not let others tell you that your idea won´t work, because 99% those are the kinds of ideas that change the world: the crazy ones.
Be collaborative and learn from others. Be a team player: individuals score goals but teams win matches. You have to share and invite other brilliant people on board to help you out on those areas where you are not an expert at. Also, make sure you surround yourself with people who are equally committed to the project. In order to succeed, the entire team must live and breath the product. Push forward, be brave and don´t quit.
MW: Tell us about your recent participation in eMerge Americas Tech Week Miami 2014: 
AS: Our main goal was to share wind2share with the Florida's tech and entrepreneurial community and reach out to other companies and entrepreneurs to form strategic alliances and collaborations in the region. The entire event was a great experience for our team, we had the opportunity to get together and plan (very rapidly I must say, since we only had two weeks' notice!) what kind of impact we wanted to make.
On day one of the competition we were selected to be in the top 15 startups, out of 200+ startups that were competing. By day two, our CEO Alex Riquezes led the presentation on the main stage for the last stage of the competition, alongside Andreina Acosta (network communications manager), Juan Rodriguez (network business manager) and Kerry Sachs (from Puroast coffee, a participating company on wind2share), with a very unique dynamic to explain wind2share through a real-life example.
I was amazed to see what an active community they have in Florida when it comes to technology and entrepreneurship and the event's incredible organization.
You can follow wind2share on Twitter at @wind2share and Ada Story at @adastory. For those of you in Silicon Valley, you can hear Ada speak on Wednesday, June 17, at the Startup Momentum event.