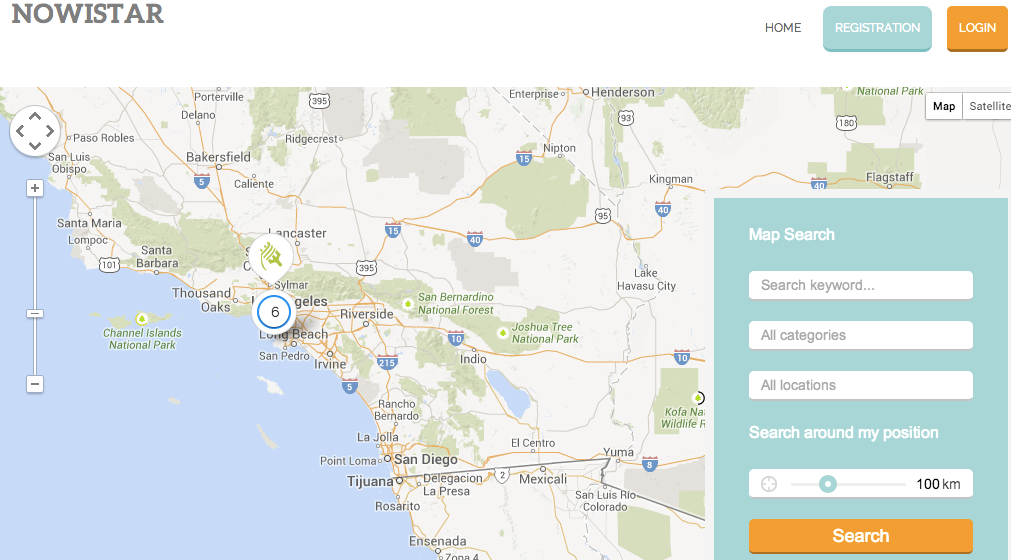 Finding a local place that provides specific services can be a chore. You can try browsing the classified ads of a newspaper, or search Craigslist. However, neither of these services offers easy access to reviews, nor do they offer an easy way to see where these services are.
Nowistar ("Now I Star") is a new alternative site to find people with specific talents, along with reviews by other users that's been rolled out in selected cities in the U.S. Más Wired took some time to conduct a Q&A session with the founder of Nowistar, Andre Telles.
MásWired: What is Nowistar?
Andre Telles: Nowistar is a site where people looking for any service, skill or talent can browse through our member's listings and make an appointment with them based on their ratings, location, price, availability and/or mobility.
MW: Where did you come up with the idea for Nowistar?
AT: I thought it would be so cool if only there was a website where I could list my yoga and Spanish skills and provide tutoring or a yoga session at someone's house, my house or anywhere else in my area like a park, the beach or university. Then I realized if I was feeling this way there were probably many other people out there that felt the same, and since to my knowledge there wasn't anything like my concept, I realized I could help millions of people in my situation.
I came up with the idea on December 20, 2013 and that same day I started studying my potential competitors and working on the concept. We just launched a beta version in April, and like any other new site, we are constantly tweaking things to make things easier for our users.
MW: What needs does Nowistar fulfill for the public?
AT: I think the most important one is the fact that people can be their own boss and not have to pay rent to a salon or take a cut from their check from a bigger company to provide their services. Also users can save money and time finally by booking services more efficiently like a personal fitness training, a haircut and a music or language tutor and be provided with those services in the comfort of their own home.
MW: What kind of demographics does Nowistar target?
AT: Nowistar targets all the "solopreneurs" who are willing to share their skills in the unstoppable sharing economy. It is such a wide demographic because it accounts for very different people like tutors, instructors, stylists, dog walkers, lawnmowers, nannies and so many more. Overall there are about 45 million people out there in the U.S. alone who fall into this slot that accounts for almost 1 trillion dollars spent for these services per year.
MW: How are you raising brand awareness for Nowistar now? 
AT: In terms of raising awareness for the site we are using social media and word of mouth to get our users. We are also talking to unemployment offices to promote our website with people who don't currently have a job.