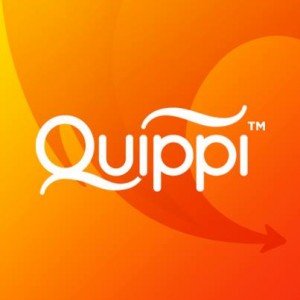 For Mexican workers who send money home, there is always the issue of how to send their earnings home for family members who need them. To ensure that these funds get to family members without being marred by fees, some are turning to Quippi.
Quippi is an international shopping card that has partnered with some of Mexico's largest retailers such as Coppel and Chedraui to make the transfer of funds an easy, and safe, process.
MásWired sat down for a Q&A session with the CEO of Quippi, Michael Aleles, where he told us more about the service, how it works, and what the goals are for Quippi in the future.
MW: What led to the idea of Quippi?
MA: Millions of hard-working individuals in the U.S. provide financial support for their families in their home country, but it costs them far too much to do so.  We created Quippi with the idea of allowing consumers to do the same thing, but for free.
MW: What are the benefits to using Quippi as a way to transfer money in comparison to, say, through PayPal or traditional methods?
MA: Quippi is not a money transfer service. Recipients of Quippi cards can use these funds exclusively at our selected retailer partners. One way to think about it is as a store-specific pre-paid gift card.
Senders benefit in that they are able to guarantee their funds are being used to cover true necessities; Quippi cards are easy to purchase; and most importantly, there are no hidden fees or commissions.
As for the recipient, the store credit is available immediately once the card is sent and they don't have to worry about carrying cash in areas where robberies are an everyday concern.
MW: Is a Quippi card a viable option for a person whose relatives live in rural Mexico versus big cities such as Monterrey or Mexico City?
MA: Yes, by partnering with national retailers such as Coppel and Chedraui which have 1,200 stores across the country, we are able to service consumers across Mexico. We will be announcing additional retailers and service providers soon.
MW: Can a Quippi card be used for online shopping?
MA: Currently this is not available but we do anticipate that our retailers will enable this option in the near future as online shopping becomes more prevalent in Mexico.
MW: What about overseas expansion? Will the focus be on Mexico specifically or Latin America as a whole? What about other regions of the world?
Currently we are only available in Mexico and focus on ensuring the growth and success of Mexican partners.  We will expand beyond Mexico when the time is right, but there is more than enough to keep us busy in Mexico for the time being.
Quippi is available in the U.S. through retailers in California and Texas, as well as the company website. PIN codes, at the moment, are only redeemable within Mexico. Aleles stated that there will be expansion in the future to more states.