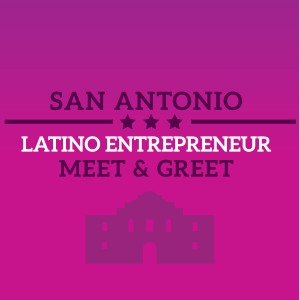 We're so excited to be co-sponsoring another Latino entrepreneur meet and greet in San Antonio on June 30 at Geekdom.
Our last event in Austin was exciting in that we met lots of folks from all sorts of backgrounds — everything from education to engineering to finance and media — and we're hoping to continue to bring people together in San Antonio.
We are so grateful to our sponsors, who are helping us with refreshments, space and promotion: Geekdom, Acción Texas, Café Commerce, Yapa Artisan Empanadas, Fwd.US, LATISM, Texans for Economic Progress, Mando Rayo Collective, Avinde, Más Wired & Puro Pinche.
Please help us spread the word and RSVP here.
Thank you, hope to see you there!