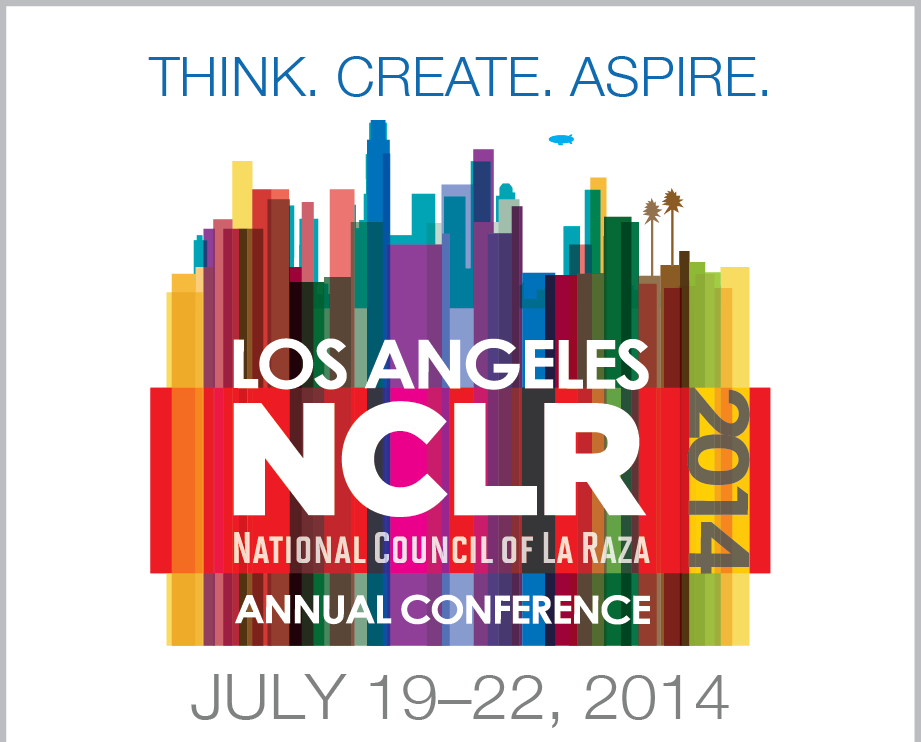 Being in Silicon Valley, I have been able to witness first-hand how major technology companies have shifted their focus to becoming more connected with the booming U.S. Hispanic community. More and more tech companies and startups are launching Hispanic-focused marketing divisions, introducing new Latino-flavored campaigns or taking an active role in major Hispanic events.
This is especially evident this year at one of the nation's largest and most influential Hispanic conference: the 2014 NCLR (National Conference of La Raza) Annual Conference, which takes place this weekend in Los Angeles. The STEM lineup was just announced and is quite impressive: it includes a keynote from Facebook's COO Sheryl Sandberg, a panel with Twitter and Google experts and a "Shark Tank" pitch session. It's exciting to see technology take center stage at NCLR.
"Technology changes the way we live our lives every day. It has the potential to inspire and empower by connecting our communities and carrying our messages to places and people we never thought we could reach," said Janet Murguía, President and CEO, NCLR.
Additionally, NCLR is introducing "In the Tanque: Latino Startups Showcase and Competition," giving Latino entrepreneurs the opportunity to pitch their business to potential investors and industry experts.
"This year, we wanted to create a truly interactive experience that gives our participants a platform to share their own ideas and inventions with our speakers, experts and panelists," added Ron Estrada, Vice President, Integrated Marketing and Events, NCLR. "The truly wonderful thing about technology is that you never know where the next great idea is going to come from."
Here is the complete agenda for the STEM Track at the 2014 NCLR Conference, which takes place from July 19-22 in Los Angeles:
Saturday, July 19
Empowering Social Change with Technology: Tools and Tactics, 10:45 a.m.–12:15 p.m.
This panel will explore the power of technology to help Affiliates and community members achieve their respective missions through tools like Google Hangouts, Gmail, Facebook causes, and other online organizing tools.
Sunday, July 20
In the Tanque: Latino Startups Showcase and Competition, 9:00–10:30 a.m.
In the Tanque will feature aspiring Latino tech entrepreneurs from across the nation (and Latin America) as they pitch their best ideas to a panel of venture capitalists, celebrities and experts.
"Going Social": How to Leverage New Media in the Digital Age, 9:00–10:30 a.m.
Hear from experts at Twitter, the social networking and micro-blogging service, about how to identify your target audience and build a loyal group of followers.
Latinas Brunch, 11:00 a.m.–1:00 p.m.
The brunch will include a panel discussion with trailblazing digital entrepreneurs who have harnessed the power of the Internet to establish successful businesses.
Featured speaker: María Elena Durazo, Executive Secretary-Treasurer, Los Angeles County
Federation of Labor, AFL-CIO
Keynote speaker: Sheryl Sandberg, Chief Operating Officer, Facebook
Moderator: Nely Galán, Founder, The Adelante Movement
Panelists: Kathy Cano-Murillo, Founder, CraftyChica©, and Giadha Aguirre De Carcer, Founder and CEO, GNI
International Entrepreneurship in the Digital Age, 1:30–3:00 p.m.
Media dynamo Nely Galán brings you an all-star lineup of Latina executives from Google, Twitter, and Comcast to discuss the power of the Internet to drive self-advancement and entrepreneurialism.
Monday, July 21
Economic Empowerment in a Wireless World, 9:00–10:30 a.m.
Learn how mobile technology is playing a central role in helping Hispanic business owners build their customer base, manage employees and grow their businesses.
Tuesday, July 22
Social Change Gets a Profile, 9:00–10:30 a.m.
Join this training session for Affiliates and nonprofits focused on maximizing the use of the Facebook platform for marketing, organizing and engaging audiences.