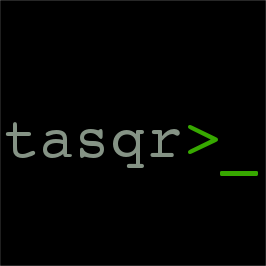 Eddy Reyes is an Austin-based entrepreneur behind the startup Tasqr . He also runs the Austin Hispanic Hackers Meetup. We asked him some questions about his work, check it out.
MW: What is Tasqr?
Eddy Reyes: Tasqr makes it very easy for developers to ship their software to the cloud automatically, and very frequently. Developers and operations engineers typically have an understanding of how to manually configure and deploy their software via the command line. Tasqr leverages this existing knowledge in teams by helping them record their manual steps and replay them onto their live deployments. This allows engineers to operate in a language/environment they are already comfortable with — the command line.
MW: How did you come up with the idea?
ER: After studying computer science in college and working in the software industry for 15 years, the most surprising lesson I learned was that great software was written in a highly collaborative environment by great communicators. A major barrier to collaboration in a software team is the undue complexity of many tools needed to do the job. In my experience working with many build engineers, test teams, and network operators, I saw a huge opportunity to create automation tools that were simpler and helped me collaborate more effectively with them. From this desire, the idea for Tasqr was born.
MW: What are lessons you'd share with would-be entrepreneurs?
ER:
There are no shortcuts. In the early days, no one can really help you get started. You have to will your company into existence by chasing users, speaking publicly, and creating your own buzz for your product. Encouragement may help, but you and only you have to relentlessly execute to make the product and the company a reality.
Listen carefully to your would-be and existing users. You will learn much from them and gain a unique perspective into how your product will help meet their needs. Additionally, your users are often better at articulating your product's benefits than your are in the early days. Take advantage of this free marketing help and refine your messaging!
Having a unique insight into your users' pain points helps a great deal, and is an important component of success. In lesson #2, I told you to listen to your users. Lesson #3 contradicts it — you should really understand a user's problem better than they do, typically from your own personal experience. Feedback can help you better communicate your vision, but as Peter Thiel says, it's also important to have a "virtual ESP link" to your customers.
Read Paul Graham's essays and watch Sam Altman's Startup Class.
Always give a little more than you're asked.
MW: What's the future of Tasqr?
ER: Tasqr is currently focused on obtaining its first customers and making them extremely happy. Afterwards, I will be more aggressively seeking funding to grow the business and serve even more customers.
MW: Where can people find you?
I often hang out at meetups, including the Austin Hispanic Hackers meetup, which I organize. I can be reached at eddy@tasqr.io, on Twitter at @0x000edd1e and @tasqrio.