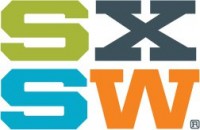 We spoke to Armando Rayo of Cultural Strategies, the founders of The Social Revolución at South By Southwest Interactive, about how Latinos looking to get into the conference next year can best participate. You have until July 20 to submit a panel, here are Rayo's suggestions and what he told us about the panels.
Latinos are already online, they index higher on social networks and social media usage, they're creating their own spaces and as the population increases in the U.S. we expect more to become even more involved. SXSW Interactive is a great way for Latinos to showcase how they're using the latest technologies and trends, how the Latino experience is influencing the general market and an opportunity to showcase their experiences and cultural perspectives at one of the world's most innovative technology conferences. Keep in mind that SXSW is looking for more solo and dual submissions.
We are especially interested in bi-cultural, bilingual, and international insights and perspectives on trends, innovation, and social engagement. Sessions can include insights into the Latino and or Latin American markets as well as the latest trends in emerging technologies. Check out SXSW's FAQ for Tips on PanelPicker Success: http://ow.ly/bXSNG
When you look at the growth of the Latino population and power we play as consumers of technology, I think it just makes sense for SXSW to include more Latinos. For years, SXSW has been working on its goal of increasing diversity through their V-O-W-E-L Diversity Principles, which include Variety, Opinion, Women, Ethnicity & Location. They use this lens to ensure they have diverse perspectives as well speakers and sessions. You can read more about V-O-W-E-L here.
Here are some tips for putting your panels together:
Focus on solo and dual presentations
Think about your audience
Be creative
Be specific
Review past SXSW panels and think how you can bring something new and different to the conference
Think Latino, Multicultural, Latin American & general market
Review the guidelines
Again, check out SXSW's FAQ for Tips on PanelPicker Success: http://ow.ly/bXSNG
Más questions? Contact Mando Rayo, VP, engagement at Cultural Strategies at arayo@cultural-strategies.com. ¡Qué Viva La Revolución!