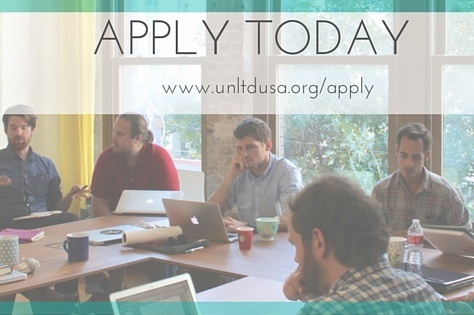 UnLtd USA is a business incubator with a mission: "seek out, fund and support start-up social entrepreneurs—individuals with the ideas, passion and entrepreneurial skills to create long-term solutions for some of the world's toughest social, environmental and civic problems."
The Austin-based organization is currently seeking applicants for its second cohort from December 1 through January 19, 2015; you may apply here. We spoke to UnLtd USA and asked them a few questions about their work.
MW: Why did UnLtd want to set up in Texas — Austin specifically?
In Austin, we saw a city with a strong number of social entrepreneurs starting up, a community whose leadership consistently gives back to its startups, and yet a significant gap when it comes to early-stage funding and support tailored to the needs of social entrepreneurs. Our program aims to fill those gaps by providing the seed funding and ongoing support these entrepreneurs need to test, build and ultimately scale their models to create meaningful impact.
MW: What does UnLtd  USA do?
At UnLtd USA we find Austin's most promising entrepreneurs tackling tough social and environmental problems, then back them with seed funding and a full year of customized support to propel them toward scale and further impact.
MW: What types of businesses are you looking to have apply?
On a six-monthly basis, we select cohorts of early-stage social entrepreneurs based in Austin, typically in the first 1-3 years of their ventures. We seek out high-potential individuals using entrepreneurial approaches to solve a wide array of our most pressing problems, from access to affordable education to healthcare to financial services and more. Our program is open to both for-profits and non-profits, though all of our investees must have some element of revenue generation that directly drives their impact.
MW: How have you seen your investees grow as a result of working with UnLtd?
We selected a first cohort of 5 investees in August 2014 and now in just the fourth month in their year of support, we have seen them make significant progress against various milestones. For example, one of our investees has already doubled their customer base in four short months, while PelotonU, working to support students through college on time and debt free, will be growing their student enrollment by over half in January.
MW: What's your vision for Austin/Central Texas through the work you hope to do?
Austin is at a tipping point – as we can see from how quickly the tech scene has grown, it is a city with a tremendous amount of talent actively giving back to its startup community. At the same time, our community already has a significant number of "problem-solvers" out there — individuals who have already stepped up to start up ventures that solve our most pressing issues. Our model kicks off that cycle that continuously reinvests in the Austin social entrepreneurship space; once our investees are successful, they commit to repaying their seed funding and/or mentoring successive generations of UnLtd USA entrepreneurs. Ultimately, our vision is for Austin to become a model city driving high-impact social innovation, led by and for our city's most high-impact entrepreneurs.
MW: What are your plans for future expansion?
Of the eight cities UnLtd USA considered when launching, Austin stood out for two reasons: the number of social entrepreneurs starting up and the strong leadership of the city committed to investing in and supporting its startups. At the same time, we know that entrepreneurs are hard at work solving poverty-related issues in all cities across the US, that they consistently lack access to local funding and support, but that the resources they need already exist within their city. Our vision is for Austin to serve as a model to launch similar programs in several other cities around the US.