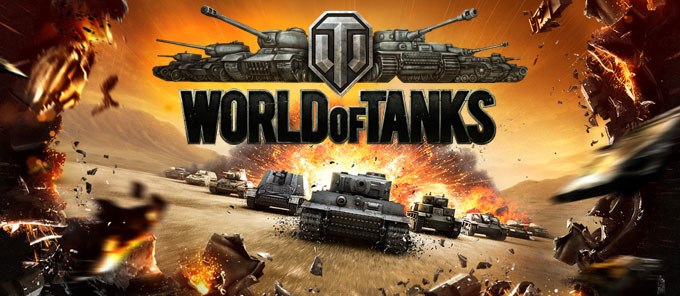 Games are notorious for breeding racism. Not so much through in-game content, but through the charming player base. This is commonly looked down upon by computer players as a console player phenomena, but it is equally as common on computer games. A big part of it are national attitudes on race, given that game users can customize appearances in the games.
Even if you don't play video games much, the phenomenon of vicious gamers isn't hard to get. Plenty of YouTube videos document it — the face of it often being a high-pitched, usually underage voice screaming homophobic slurs, or insulting your mother. Of course, race is another thing that is commonly used to attack people — I've experienced this first hand.
The race dynamic evolves much more, though, when you throw in foreign languages.
Games with much more diverse player bases, such as WarGaming's breakaway hit "World of Tanks," allow players from several regions to interact and engage in the delightful pastime of blowing each other to bits while driving armored vehicles owned by a variety of nations.
To connect, players download a version of the game to their computer called the "client." They then create an account and log on to the main game server, a hub in a centralized area of one of the regions. From here, the players can pick a vehicle and enter battle with other players. Up to 29 players will be placed into a game that is played on the server. All connections from the players run here. All of the game data that players send and recieve goes through here. A player tank fires its cannon? The information is sent across the net from the client, to the server, and then from there, out to the other 29 players on the server. Chat messages, vehicle fires, battle records, and even damage done to the battlefield are all processed here.
As mentioned before, the game has regions and different servers serve different regions. Since data takes time to move, it would prevent players from being on a level playing field. For instance, if the main server were only in Russia, American and European players would be at a significant disadvantage. This can actually be seen when WarGaming is testing new releases — the test is hosted on the Russian server, and not all of the players get along well, for example. Normally, the major servers are broken up into three large regions, North America, Europe, and Russia.
There are much smaller communities for places like South Korea, Southeast Asia, and China. The first three server communities include multiple nations with various dynamics. North America including the U.S., Canada, Mexico, and other areas of Latin America. Europe encompasses the European Union, and Russia encompasses the former Soviet Union's players.
Within the first two servers, there are a variety of language communities and barriers. However, two player bases are generally abhorred by players. North American servers simmer with hatred toward Brazilians, the Europeans decry the Polish player base — both bases are stereotyped the same and viewed the same: stupid, ignorant, and terrible at the game. They also both are eager to find people of their own nationality playing the game. Often, Brazilian and Polish players will ask during the start of a game (in their native language, nonetheless) if anybody is of their heritage — PL? BR? This often draws hostile remarks from other players. (Since I commonly play on the North American server, I can only speak in-depth on this phenomena in the Americas.)
The offending Brazilians are usually shot down and screamed at by the others to shut up, or "Speak English," something that often happens to Spanish speakers as well. These players' argument boils down to this: everyone should simply speak English. However, the game does not force one to use English. Any argument that using a foreign language allows people to use strategy is absurd; there is very little time given before a random battle begins to plan a strategy out — and even then, you're often teamed with people you've never played with before. Most of the strategy and planning is restricted to clans.
Interestingly enough, though, despite the hostility, non-English players on the North American server persevere. They're pretty proud of it, too. With the addition of decals for virtual vehicles, people were able to add national flags to their in-game vehicles. It's not uncommon to see Brazilian or Mexican players with their national flags slapped proudly on their game vehicles. Flags aren't limited by nation of origin for vehicles, so seeing a Soviet tank with an American flag plastered on the side isn't too strange. A weird slathering of nationalism runs through "World of Tanks." Before the Korean server opened up, plenty of Korean players battled it out on the North American server, with Korean flags painted on their vehicles and romanized Korean names. These players didn't receive much of a hostile reaction, though, as they didn't last long, and typing in Korean resulted in boxes coming up. Arguably, the game's inability to process Korean characters kept the Korean players from the same hostility that Portuguese and Spanish speaking players receive.
As for the European Union players, the "dumb Polish" stereotype has ascended into a meme among non-Polish players. "Siema, PL?" becoming a sarcastic response to pictures of losing teams, poor tactics, and other memes about bad players in the game. As the Brazilian playerbase grows, this is likely to occur here. Both ethnic groups are stereotyped among gamers for "ruining" games, so the hatred will likely grow alongside the Brazilian player base. It remains to be seen if "WarGaming" will split Latin America off into it's own server, though.
One last note of interest comes up from the test server. As I noted earlier, occasionally, "WarGaming" will do test servers to see how players respond to new features for upcoming releases. New releases can add new vehicles, maps, balance changes and occasionally new game modes. Here, they place it one server, the Russian one, and allow anybody to connect. The culture here is equally abrasive, thus, a sort of culture shock occurs among players. The developers have noticed that Russian and North American players play the game differently, and that tends to shock those unfamiliar to how the other region plays the game. Also, all players are marked by which server they use; so, if I were to be on the test server, I'd have [NA] behind my name. This allows for another outlet for outbursts, where non-Russian players have begun to pick up on Russian insults thrown at them.
There is also a level of contempt felt by non-Russian server players, and a perceived Russian bias by many players. Many argue and conspire that the developers have a pro-Soviet bias, being that they are from Belarus, a part of the U.S.S.R., and are particularly harsh on German vehicles. The conspiracy is grounded in some reason — World War II was devastating to the Soviet Union, and the game spans that era — but there is no solid proof. They also feel that Russian players are treated better, as they have access to more "premium" tanks. These are vehicles a player can buy with real-world money and give bonuses to players in-game. The developers have yet to give a reason for why they withhold all of these vehicles from European or North American regions, which only seems to irritate the players further.
Overall, "World of Tanks" offers several interesting perspectives. It provides a unique gaming experience which has helped propel a small Belarussian company to financial success overnight, and it provides unique examples of racism and nationalism, be they percieved or real. The loathing of specific racial groups who play the game, ways to show and flaunt nationalism, and perceptions of a Russian-biased conspiracy are just a few examples of how this game becomes an interesting peek at international relations on a different scale.