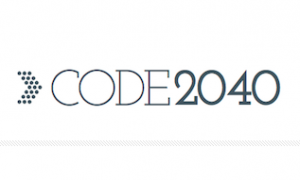 TechCrunch published an interesting interview with Laura Weidman Powers, one of the founders of CODE2040, a non-profit working to match:
high performing black and latino undergraduate and graduate software engineering students with Silicon Valley start-ups for summer internships, and also provides them with the insight, networks and support to ensure their successful participation in the high tech innovation economy.
According to the interview, the two main issues the organization sets out to address are the lack of awareness for these students about careers in tech and the lack of access to networking opportunities that may help them enter these fields.
The organization was founded by people of color who work in tech. Weidman Powers told TechCrunch:
This is all in the context of a massive demographic shift that our country is undergoing – Census projections show that people of color will collectively be the majority in the US in the year 2040. It's important to have that shift reflected in the ranks and the leadership of innovation hubs like Silicon Valley. Currently studies show this is far from the case with fewer than 1 in 18 technical employees in the Valley being Black or Latino/a. CODE2040 aims to open doors for talented underrepresented minority talent in the Valley in order to help diversify leadership in the Valley and in the US as a whole in the area of high tech innovation and entrepreneurship.
Read the entire article here and visit CODE2040 here.