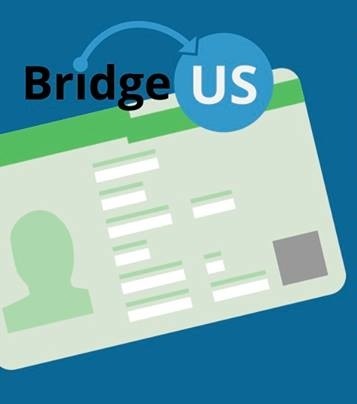 What do DREAMers and other immigrants need the most when it comes to pursuing legal status? How about a one stop destination?
In 2012, Más Wired wrote about LexSpot, a service that focused on providing easy access to the necessary resources for immigrants in the United States. LexSpot, however, has redesigned and re-launched, as BridgeUS, and now provides a new service — access to immigration attorneys at a reasonable price. This feature allows immigrants the opportunity to have their applications reviewed by lawyers without going through the entire process with a lawyer, thus saving the applicants money.
Más Wired recently interviewed Romish Badani, co-founder and CEO of the company.
According to Badani, this service is affordable thanks to how it is done. Currently, the website acts as "an immigration information drop box," where you are given access to the forms, and then are allowed to upload them all online. The site notifies the user as to which forms they need to fill out, allowing the applicant to complete a "large portion of the process" by themselves, Badani said, thus saving time and fees that an attorney would require.
The re-launch of LexSpot into BridgeUS has been backed by support from Silicon Valley. In March, the company kicked off a fundraising event, where it received $800,000 worth of seed capital from, as well as others who believe that the company is part of a trend to democratize the legal system by deciphering the intimidating legalese, or dismantling language barriers, for example. The website uses a clean, sleek interface with plenty of picture graphics as well as the use of simple English.
For a further overview on how BridgeUS works with immigrants, click here. To check out the BridgeUS website in full, please click here.