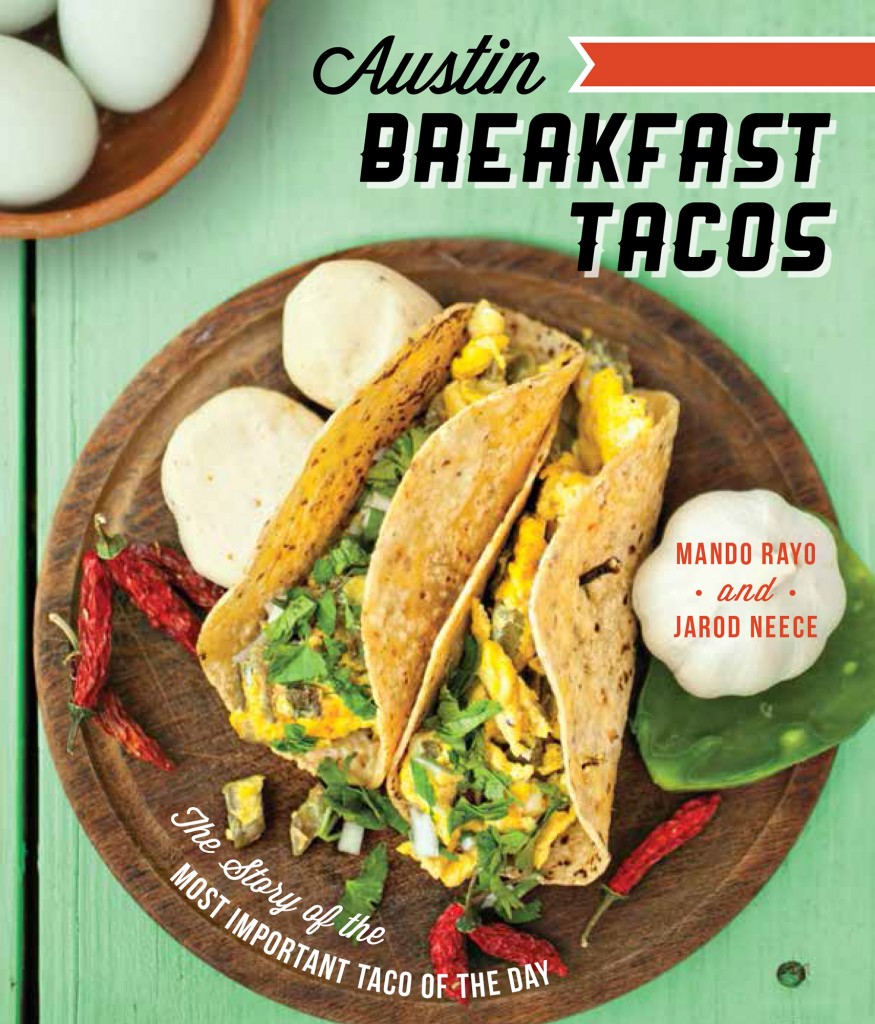 One of our favorite panels at South by Southwest Interactive this year was with our multi-talented friend Mando Rayo, whose panel "Austin Breakfast Tacos: The Food, People & History" drew a full house.
Rayo told the audience the story about how he went from being a taco lover, to a taco blogger (Taco Journalism), and finally to a taco book author (you can check out his book here).
"Tech has been the main way we communicate with the community of taco fans. It's allowed us to develop relationships online, talking tacos and offline, eating tacos through our taco tours and meet-ups," he told Más Wired after the panel.
There are more than 500 places to get tacos in Austin, and in the course of creating his blog and book, Rayo said one of the best parts was being able to learn the stories behind the tacos. For example, business owners in town he interviewed who shared stories about how people used to be ashamed of eating tacos, because it implied you were poor.
Rayo and his friends in the Taco Journalism blog started talking about Austin's taco landscape before Yelp, and eventually employed Twitter, Facebook, Instagram and YouTube to share their stories.
"By the time the book came out we had built an online community of breakfast taco fans," he said. "We interweaved our passion for tacos and tech and we found it's a great fit."
Tacos are as American as apple pie, and so next on Rayo's radar may be a Texas-wide taco book, a documentary, or even a taco app.
"I'd love to have an app that highlights all the taquerías in our book," he said.