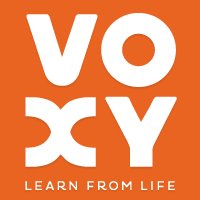 Voxy is a mobile app to help people learn English, available for Spanish speakers on the web and mobile versions, and in a mobile version for Brazilian Portuguese speakers. Voxy raised some capital last year and this year, we spoke to CEO and founder of Voxy, Paul Gollash.
MW: What is the latest at Voxy? What are your latest features?
PG: We are constantly improving the mechanics that help learners acquire English quickly and effectively. We break large linguistic problems into small bite-sized pieces where each piece is fun and addictive, motivating users to learn more.
We're also really excited to be releasing a music-based learning experience that turns real songs into interactive and fun English lessons. We're rolling the feature out platform by platform.
MW: Do you have any data to illustrate how Voxy has helped people learn languages?
PG: We conducted a pilot study at Miami Dade College to evaluate time-on-task with two groups of English-learners: one group using Voxy and one control group. The group using Voxy spent more than double time-on-task than the control group. Our iPhone app has been the #1 ranked education app in 22 countries and our mobile retention rate more what you would expect to see from a game rather than from an educational product.
MW: What places is Voxy most popular?
PG: We have 1.5 million users globally, with our biggest markets in Brazil, Mexico, US, Spain and then throughout the rest of Latin America.
MW: What are the most popular languages?
PG: The only language that we offer right now is English for Spanish and Portuguese speakers. We are focused on nailing this platform and business model to allow us to expand to other language more smoothly.
MW: You all took funding last year, what have you all done with that funding?
PG: We raised a round of venture financing this year as well, bringing our total funding to $8 million. We are staying laser focused on the ESL market and developing our technology mobile and web technology and improving our ability to further personalize and customize a learner's curriculum to their actual interests and goals. We are regularly rolling out new features, activities and content, plus improving the gaming and social elements of our platform.
[]